The Checkpoints Program is a FREE Resource for Parents of Teen Drivers
Teens crash more than any other age group and are usually at fault.
Checkpoints will Help You:
Help your teen be safer when they become a new, independent driver.
Establish and personalize a free, interactive Parent-Teen Driving Agreement to help you set safety expectations as your teen gradually increases driving complexity and responsibility.
Checkpoints Parent-Teen Driving Agreement
CComplete it so you and your teen are clear about where and when they can drive.
HHave you and your teen sign it to show that you both understand and agree to what is expected.
EExperience will be gained by following the agreement before more complex driving.
CCheck progress regularly so your teen develops safe, responsible driving.
KKeep updating and recording changes as your teen earns additional driving privileges.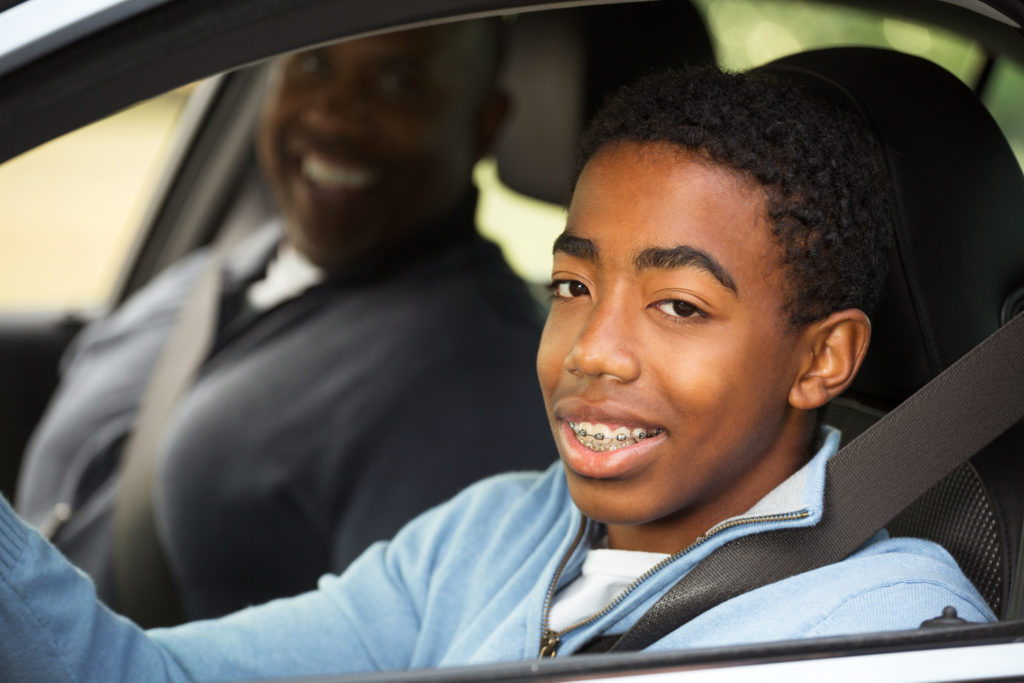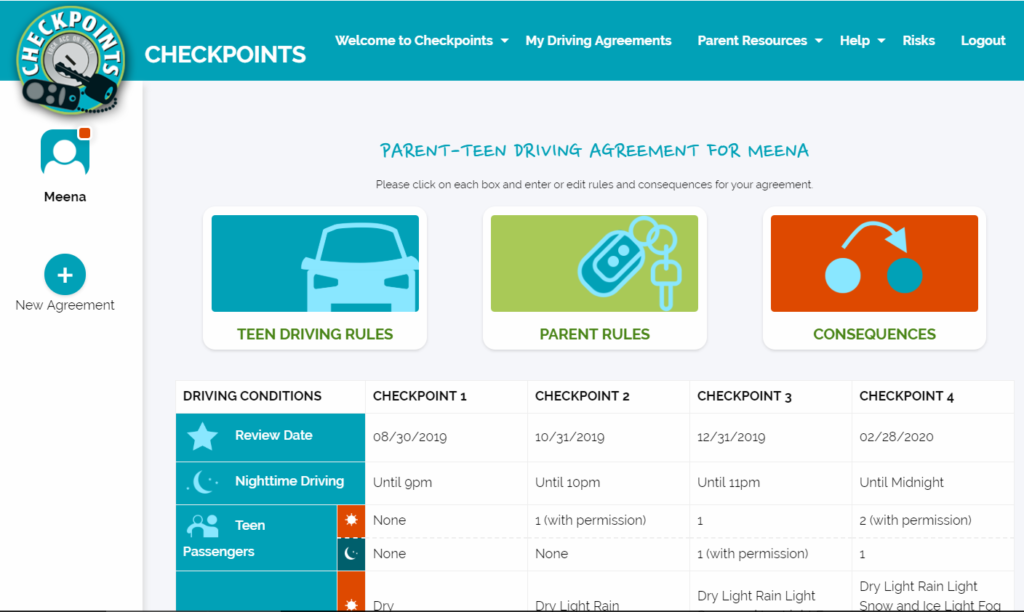 The Checkpoints Process
In just a few minutes you can create an agreement based on the latest teen driving safety research.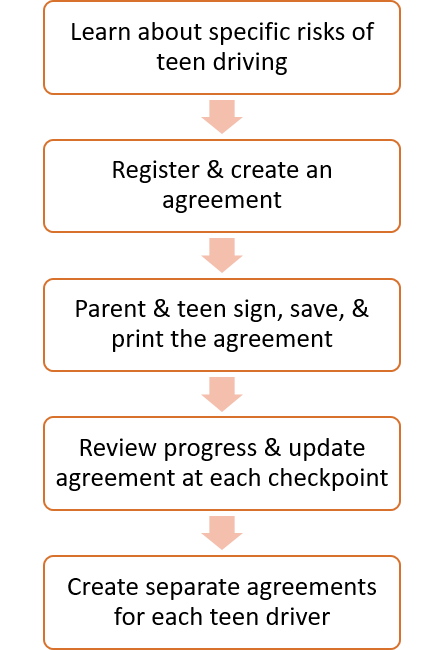 Create a free, personalized Parent-Teen Driving Agreement
Have both parent and teen sign it to jointly understand and agree to what is expected
Save and print your agreement
Update your agreement as your teen earns privileges and becomes a more experienced driver
Create separate agreements for each teen in your family
Watch these videos that show parents and teens using Checkpoints

Ready to learn more? What are the risks of teen driving?