HELP YOUR TEEN BECOME A SAFE, INDEPENDENT DRIVER
A free resource for parents of teen drivers
CHECKPOINTS WILL:
Help your teen become a safe driver
Visit the pages below to learn about teen driving risks, state laws, and how the Checkpoints program can help your family.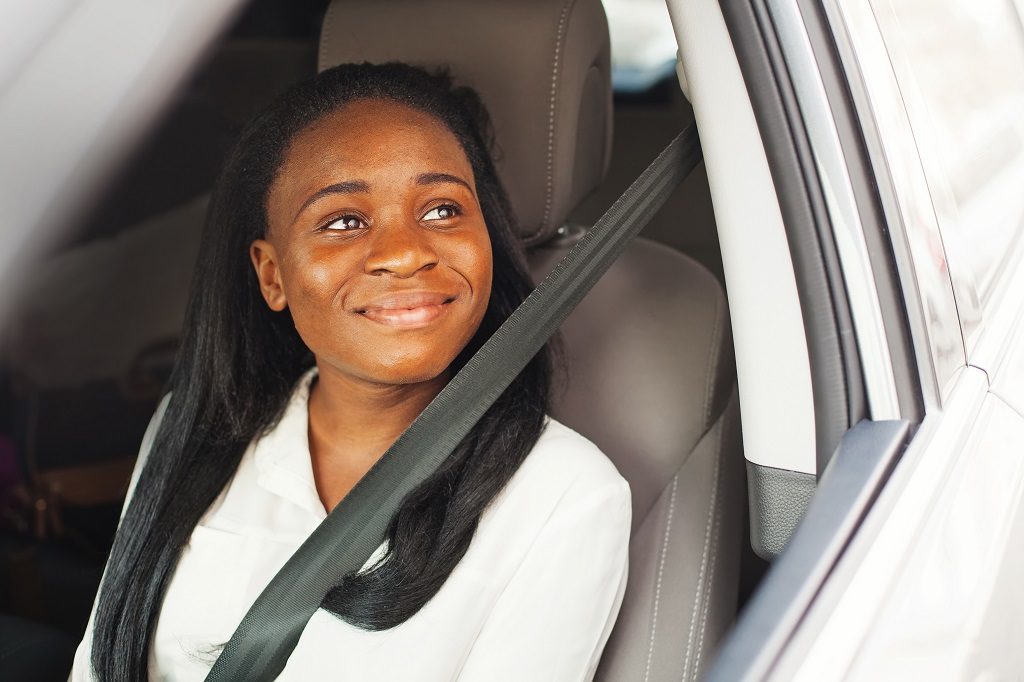 Help you create a free, personalized driving agreement
In a few minutes, you can create an agreement based on the latest teen driving safety research.
You'll be able to:
Create an interactive Parent-Teen Driving Agreement for you and your teen
Print and save your agreement
Update your agreement as your teen becomes a more experienced driver
Create separate agreements for each teen in your family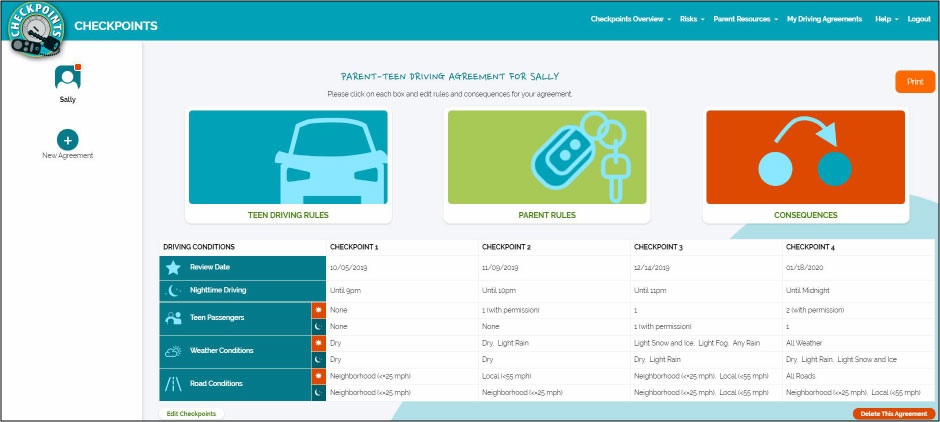 It does not surprise me that nighttime driving is dangerous for 16 and 17 year-olds. It's hard to see after dark. Even the most experienced drivers can make driving mistakes and get into a crash.
Our son is a good kid and so are his friends, so we didn't think we needed any written rules. When he had a pretty serious crash while driving at night with friends, we decided to do an agreement and make sure he gets more experience safely.
My son just got his license and I am concerned about him driving unsupervised after dark. He will have a nighttime curfew and we'll get in a lot of practice driving after dark. I think that will help make him a safer driver.
When my daughter got to Checkpoint #3, she asked if we still had to continue with the agreement. I told her it's not a punishment, it's to help us manage her transition to independent driving. I want to know she will be a safe driver!
The most important thing parents can do to reduce teen crash risk is to limit initial driving under high risk conditions.
I worry about my daughter having friends in the car, with loud music playing, and everybody talking at once. With all that going on, I know she can't pay enough attention to her driving.
My son and I have talked a lot about being a responsible driver. He knows what I expect of him and what will happen if he doesn't do it. It's better when things are crystal clear from the beginning.
Alyssa and her younger brother were arguing over who-knows-what while driving home from school. She screeched to a halt when she saw the red light. Now she understands why it's so important to pay constant attention to the road.
Last Saturday we went driving around trying to find something to do. It was pretty late and we were talking to the guy driving. He didn't see the turn in the road and we went off the road onto someone's grass. Luckily, we didn't get hurt or damage the car.
I was really mad at my parents when they said I couldn't drive all my friends to the prom because I couldn't have that many passengers as part of our agreement. I can see now that I'm a better driver for it and the restrictions will be over soon enough.