Injuries from motor vehicle crashes are the #1 cause of death for teens in the United States. The main reason driving is more dangerous for teens, is that they are young and not experienced at driving unsupervised.
Many parents struggle with the decision about when to let their teen start driving unsupervised. Checkpoints helps parents know how to keep their teens as safe as possible when they are not in the vehicle with them.
Checkpoints aims to help parents by:
Giving parents facts about teen driving safety and risks
Showing them things they can do to make their teen's driving safer
Giving them an interactive Parent-Teen Driving Agreement so they can set clear guidelines for their teen's early driving and make changes as their teen progresses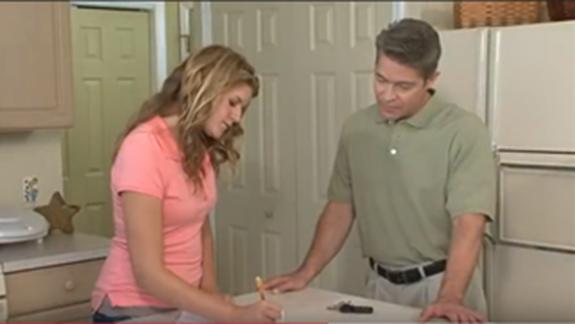 Checkpoints History
Checkpoints was developed by Dr. Bruce Simons-Morton of the National Institute of Child Health & Human Development, an agency of the U.S. Department of Health & Human Services. The program has been shown to be effective with parents and teens in several U.S. states.
Checkpoints was adapted as a website by a team at the University of Michigan Transportation Research Institute, led by Dr. Jean Shope, with support from the National Center for Injury Prevention and Control of the Centers for Disease Control and Prevention. The site is now maintained by the University of Michigan Injury Prevention Center.